Kasper Larsen: Year in Review
After being selected by the Steelheads in the 2020 OHL Import Draft, Kasper Larsen's long-awaited OHL debut was worth the wait. 
The Great Dane
Danish defenceman Kasper Larsen's first year in the OHL showed his size, strength, and offensive abilities. Impressing the entire OHL and NHL scouts, the Great Dane was a real difference maker on the Steelheads' blue line.
In his first game on October 9, Larsen helped the Steelheads to a 7-2 win over the Kingston Frontenacs, notching his first two OHL assists. The blueliner went on to earn 12 assists in the first 20 games of the season. He scored his first OHL goal on January 15 in the team's win over the Barrie Colts. 
On March 4, Larsen reached a career-high five points in an 8-4 victory over the Oshawa Generals. With a goal and four assists each, both Larsen and Chas Sharpe broke the franchise record for most points in a game by a defenceman that night. 
Larsen ended the regular season with eight goals and 35 assists for a total of 43 points. Among Steelheads defenders, he ranked second in scoring and first in goals-scored. With five of his eight goals coming on the power play, he ranked ninth among defencemen in the league for power play goals. He also finished in the top 20 for defencemen scoring on the power play (18). 
Larsen continued his dominant play in the playoffs. He registered five points in ten games, including two assists in the final game of the first round versus Barrie. Having been one of the team's highest producing players on the back end, Larsen led scoring among Steelheads blueliners in the postseason. Along with Owen Beck, Larsen led the team in assists. 
Representing His Country
Larsen joined Team Denmark at the 2022 IIHF Division 1, Group A World Junior Championship from December 12-18, 2021. He was named to the Danish leadership team and served as an assistant captain for the tournament. 
Denmark finished in fifth place with a 1-4-0 record. In five games, Larsen scored two goals and two helpers to finish second in scoring on his team and in the top 20 scorers of the tournament (T-16).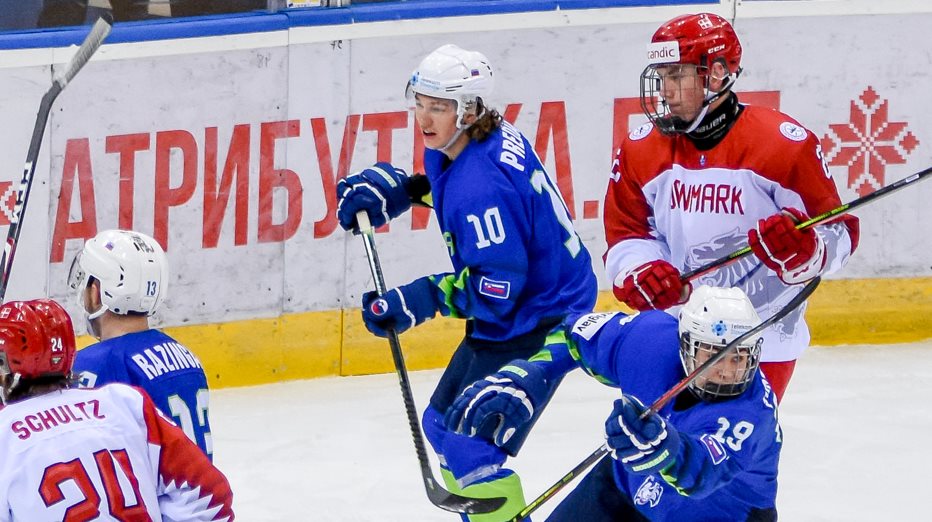 Underrated No More
In the 2022 Coaches Poll, Larsen appeared in both the Most Underrated Player and Hardest Shot categories. After gaining recognition from the Poll, Larsen was named to the as a finalist in the All-Star Voting Ballot, which is voted on by the OHL's General Managers.
Though he was left off the midterm rankings, Larsen played his way onto the NHL Central Scouting Final Rankings (220) in the second half. The NHL Entry Draft will take place from July 7-8 in Montreal, where the defenceman hopes to earn the chance to bring his talents to an NHL franchise.